Liquor Licences
If you're planning on developing a restaurant or bar, hotel or accommodation, cafe or pub, entertainment venue or distillery (to name a few), you'll likely be interested in acquiring a liquor licence. The good news is that our team can help you do exactly that, providing your premises with the approved permission to sell and/or serve alcoholic beverages.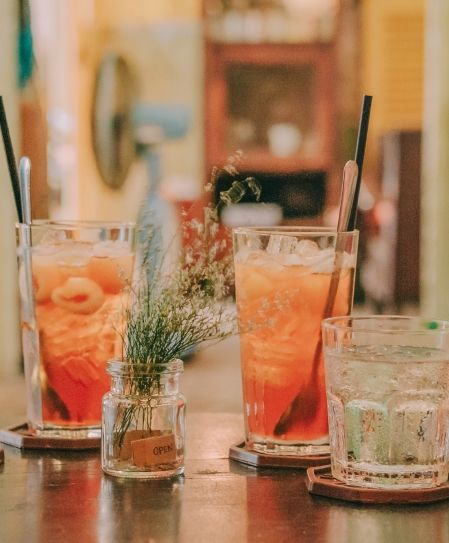 Understand Your Vision for the Site
We'll seek to understand your business vision intimately. Your proposed market, maximum patronage, hours of operations, your vision for live music etc.
Once we have clarity around your business, we will be well placed to make recommendations around licence types and make preparations toward planning approval.
Our team will prepare, lodge and manage the planning permit application for you, keeping you updated throughout the planning application journey.
Liquor Licence Application
And then the real fun begins! We'll work with you throughout the preparation and lodgement of your Liquor Licence application to Liquor Control Victoria and keep you in the loop throughout the approval process.
Typically, a Liquor Licence application is subject to a 28 day public notice period.
Melinda and the super team at Town Planning & Co provide a fantastic, professional service and help to make the process with council as smooth as possible. Extremely responsive, pro-active, and knowledgeable, Town Planning & Co offer unwavering assistance and prove an invaluable resource when submitting for planning approval and the like. Couldn't recommend highly enough!
Frequently asked questions
I would like to learn more about becoming a licenced premises. Where can I find out more?
We recommend that you familiarise yourself with the Liquor Education and Training tools on offer from the Victorian Liquor Commission – Liquor Education and Training.
Do you require a planning permit for a BYO licence?
Whilst most liquor licences do require planning approval, fortunately a BYO licence does not require planning approval. Approval from the Liquor Control Victoria will still be required.
Do I require approval to vary an existing liquor licence?
Yes. Approval will be required to vary and existing licence. Whether planning approval is required in addition to approval from Liquor Control Victoria will be influenced by the extent of changes proposed. Increasing a red line plan, for instance, will require both approvals.